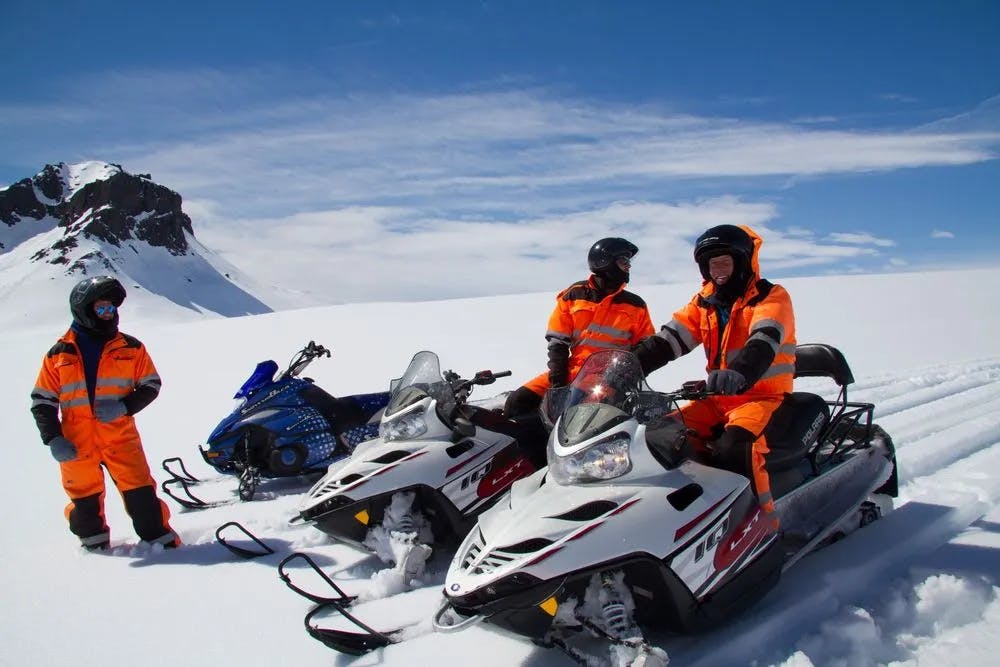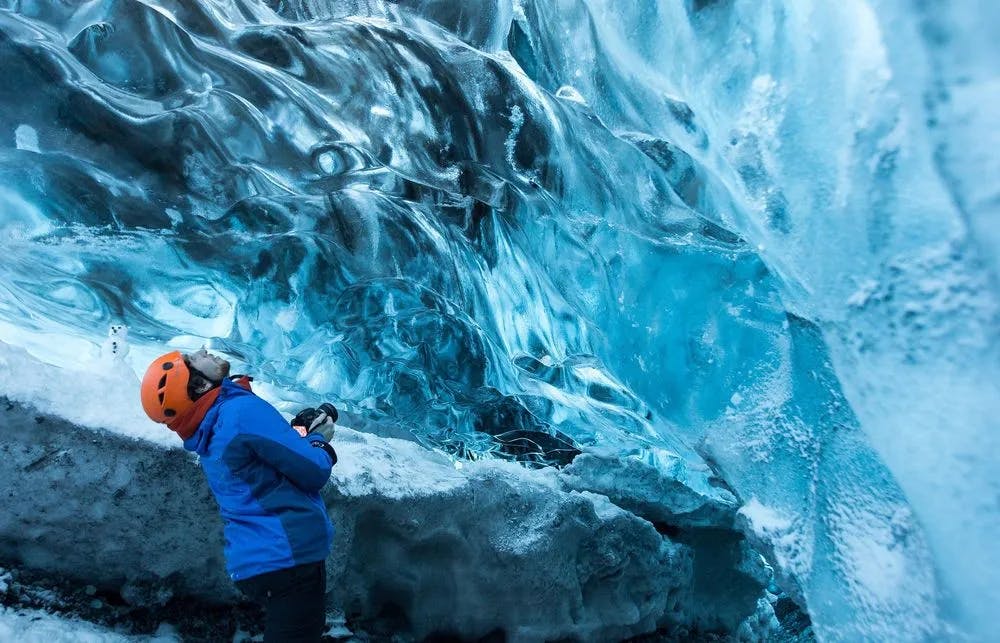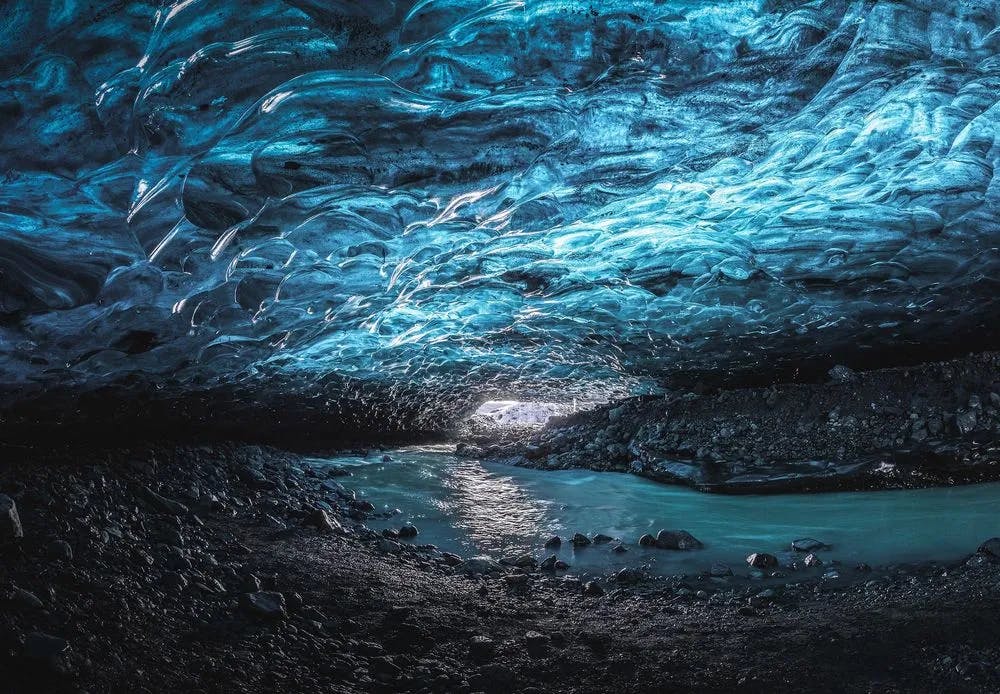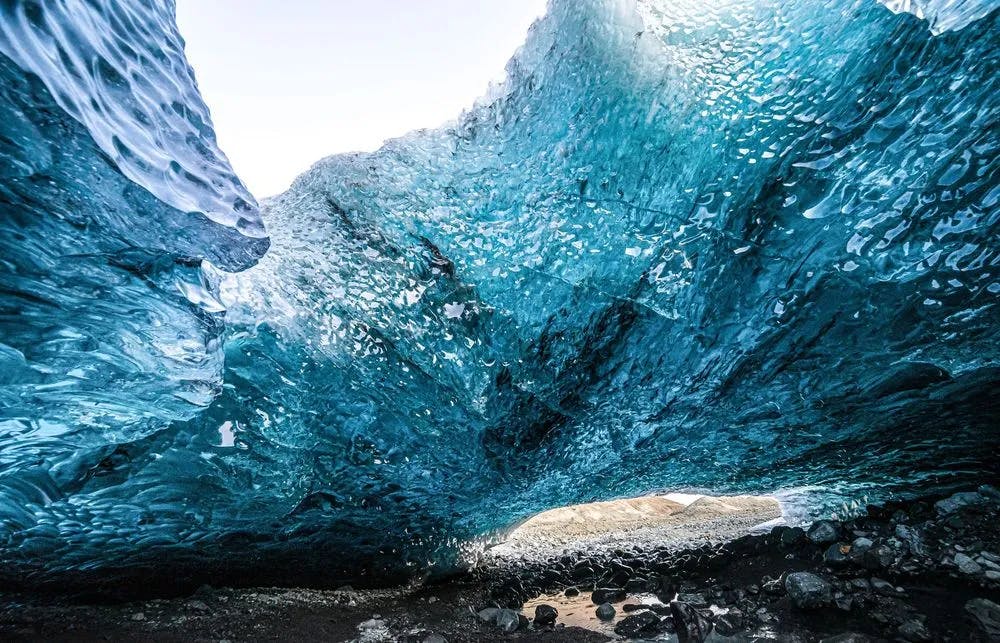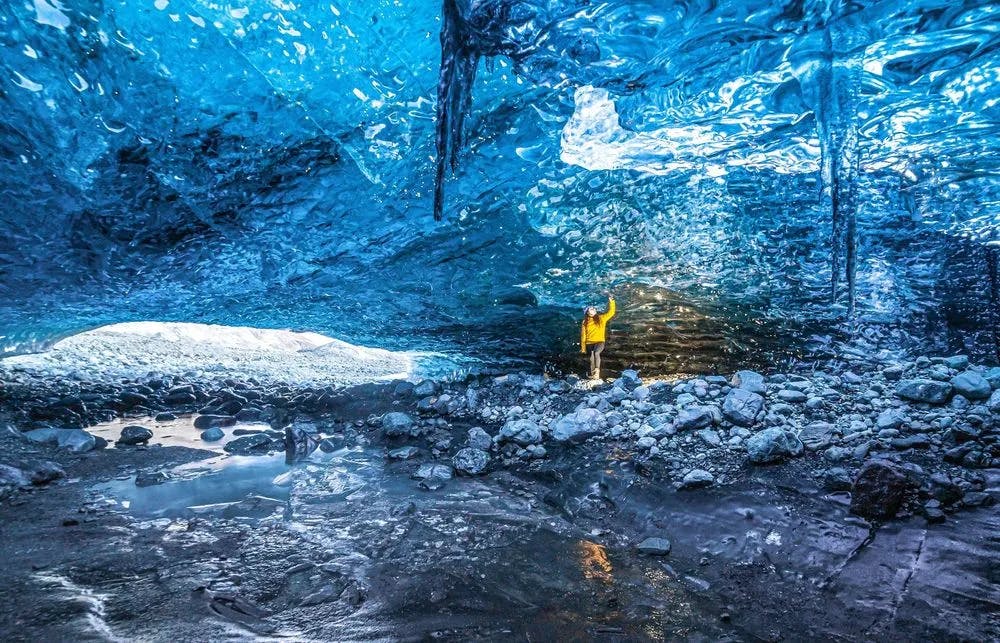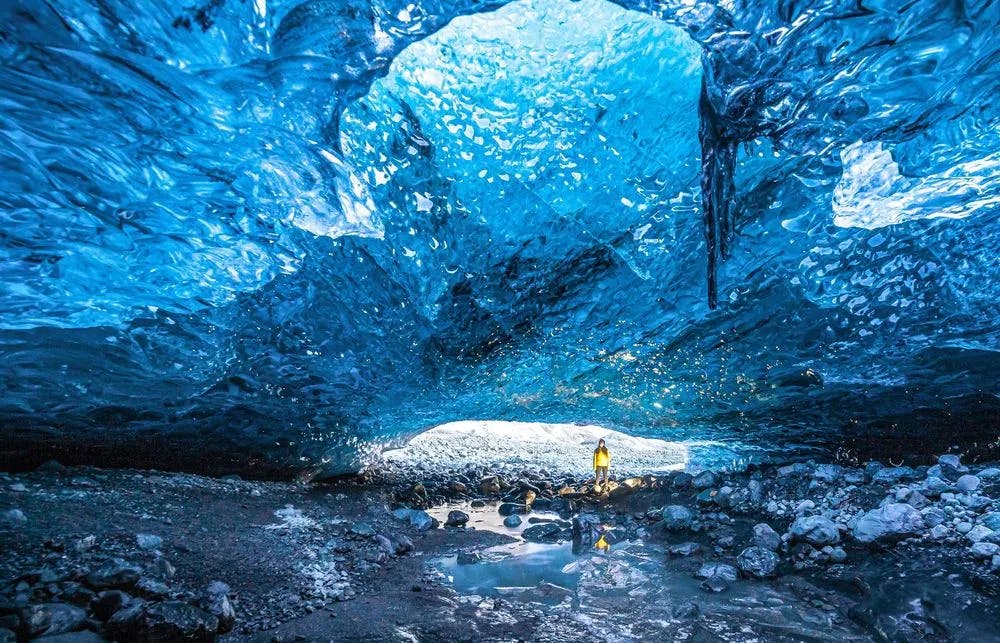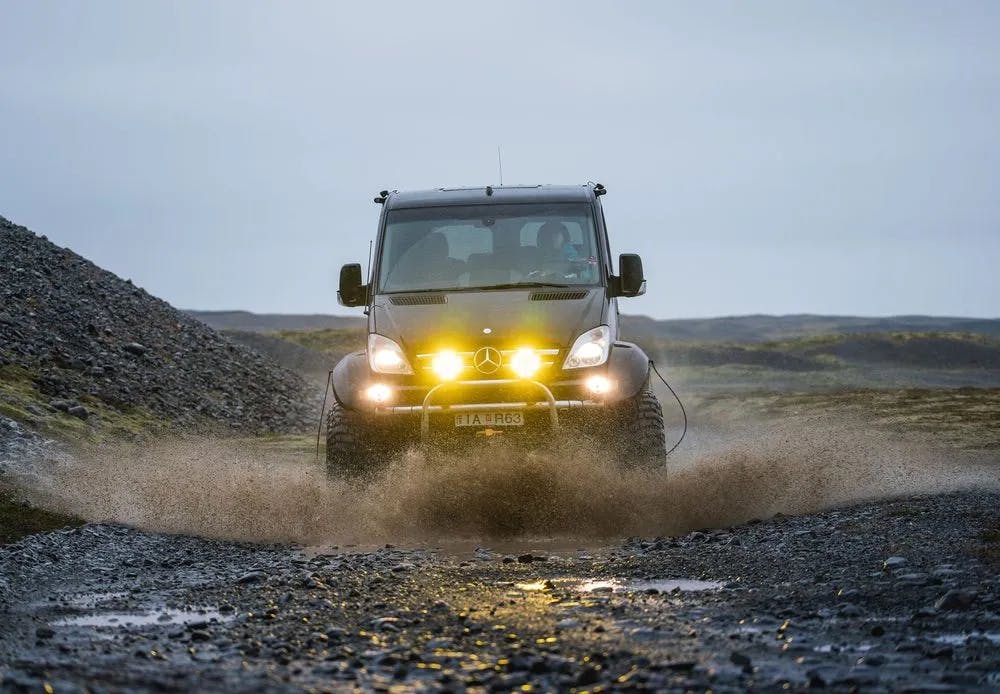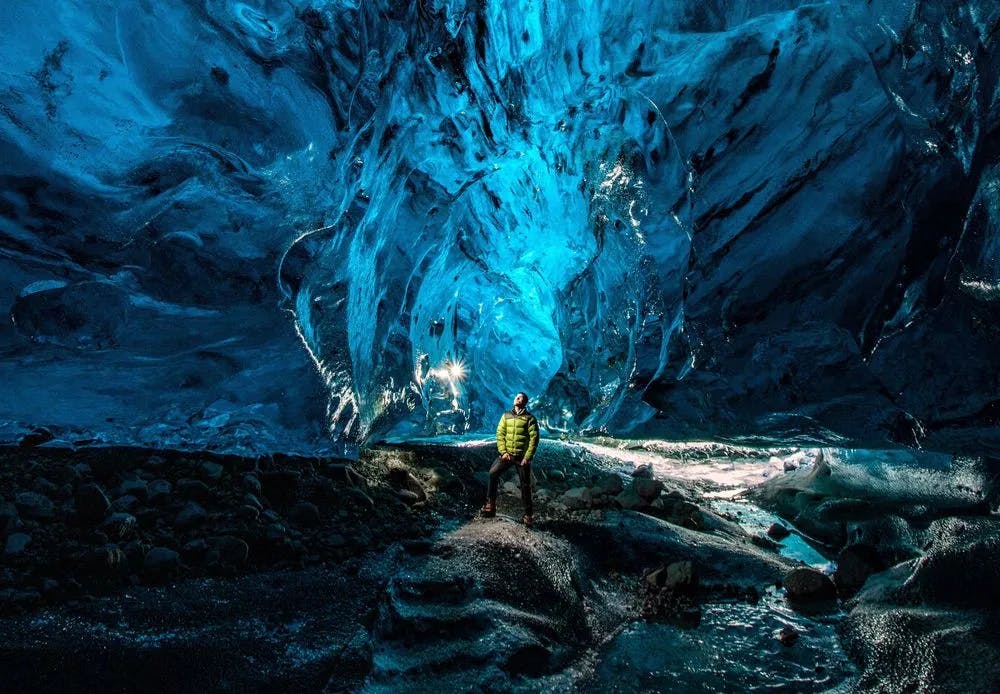 SNOWMOBILE & ICE CAVE TOUR
TOUR DESCRIPTION
This tour offers extraordinary views and great fun, riding a snowmobile on Iceland's second largest glacier with the added highlight of a visit to a magical natural Langjökull Ice Cave!
Please select your pick up option at time of booking. We offer pick up from Reykjavik or Skjól Campground.
Your adventurous day starts when we pick you up at the arranged place and time. Depending on your booking option, we will pick you up in Reykjavik or Skjól Campground, located not so far away from the famous Gullfoss Waterfall. Then we'll head up to Langjökull Glacier, Iceland's second largest glacier, in the Icelandic Highlands in our Super Truck. On a clear day, the views are incredible. You will be able to see Eiríksjökull Glacier (the highest mountain in west Iceland), Hofsjökull Glacier, and the Kerlingafjöll Mountains.
Please note :
Two people ride each snowmobile. If you are on your own or wish to ride solo, you need to book this and pay for an upgrade. All snowmobile drivers need to bring a valid Driving License.
The price of the tour is for one person when sharing a two-person snowmobile. Please choose the solo ride option when booking in odd numbers. Also, if you want to ride alone on the snowmobile, select the "solo on a snowmobile" option.
You must book a solo snowmobile for 10.000 ISK extra for solo or an odd number of bookings.
If you wish to have a solo snowmobile but do not have a valid driver's license, then you can book an extra guide to operate your snowmobile for an additional 50.000 ISK. Don't hesitate to contact our sales desk for further information and booking.
AVAILABILITY
All Year
DURATION
8-10 HRS
LEVEL
Easy
DEPARTS FROM
Reykjavik
MINIMUM AGE
6 Years
PICK UP
Yes
Glacier snowmobile ride on langjökull glacier
WHATS INCLUDED
Ice Cave Tour
Snowmobile Tour
Pickup & return transfer from your Reykjavík Hotel or bus stop
please check if your hotel is listed to a bus stop