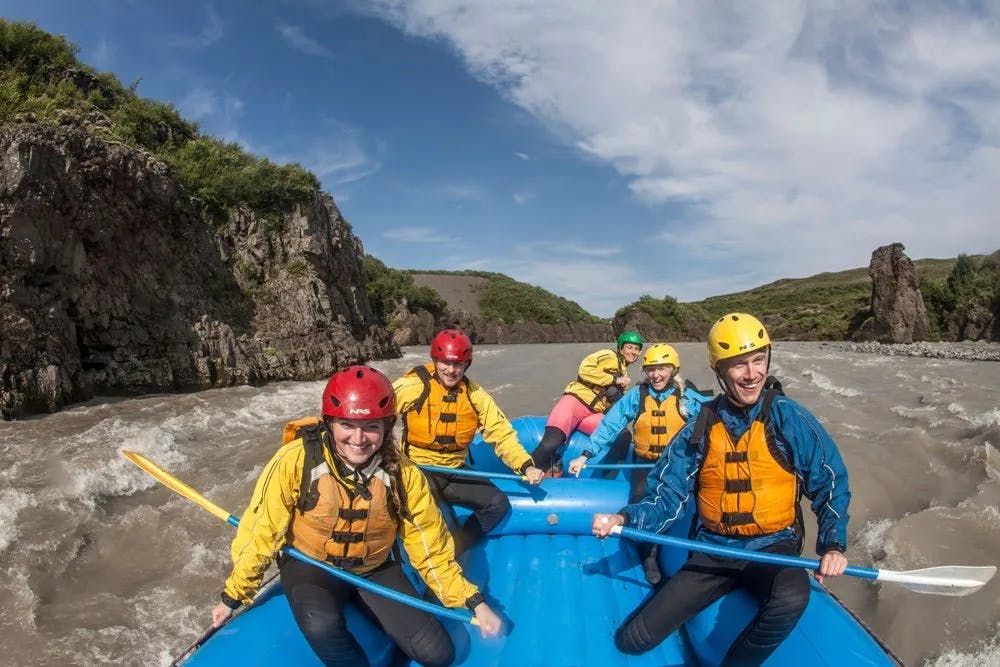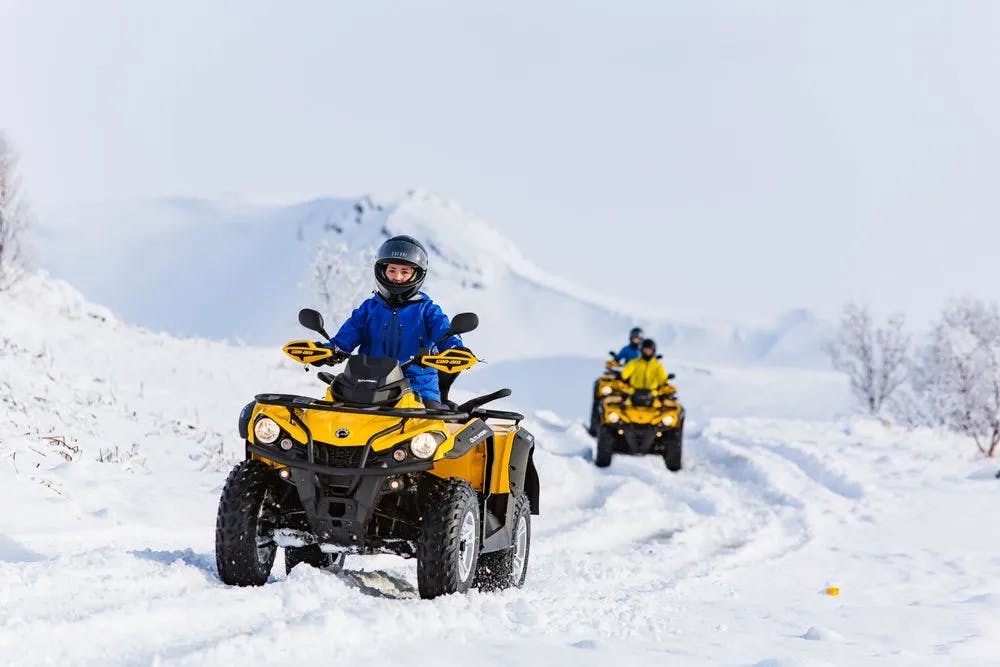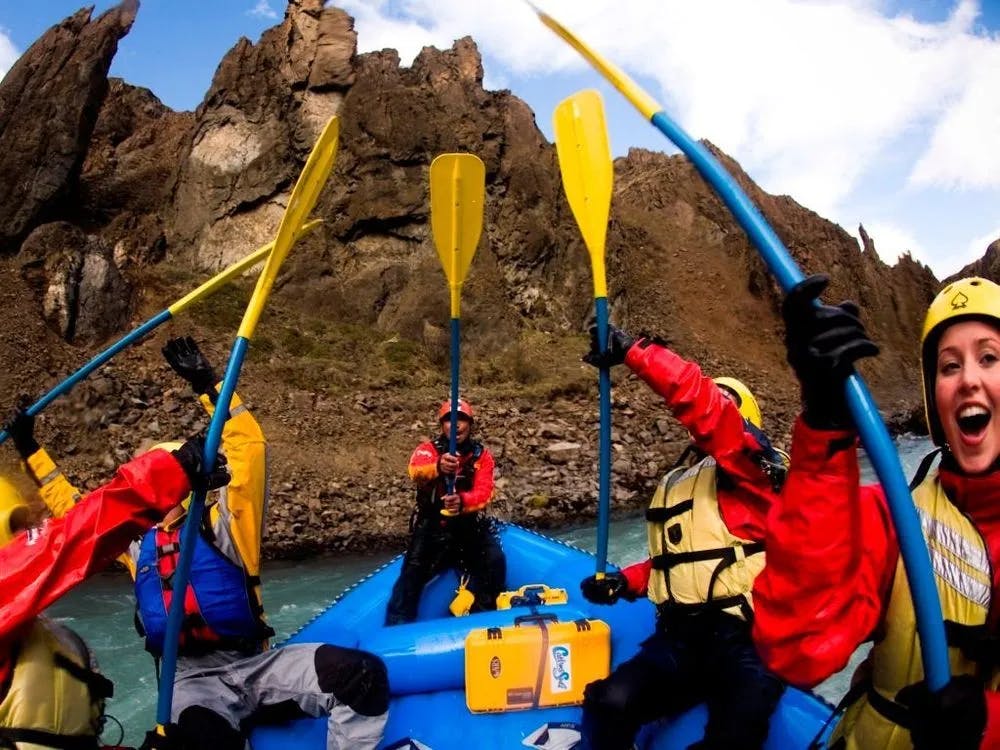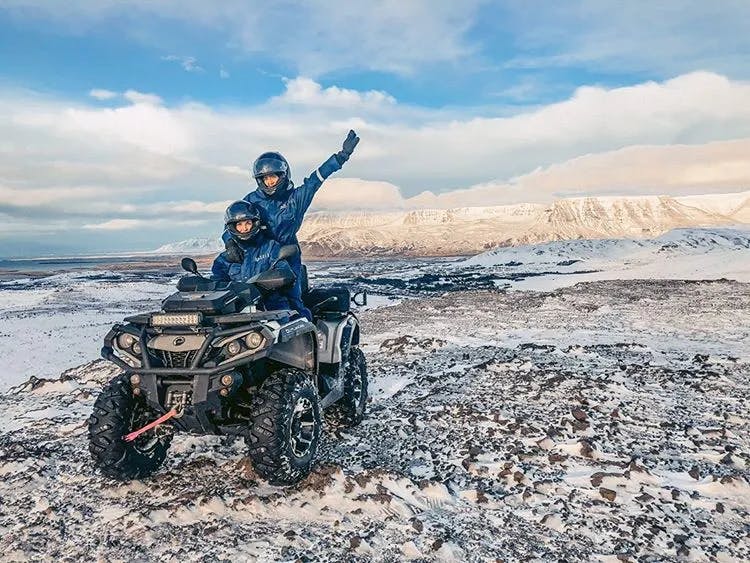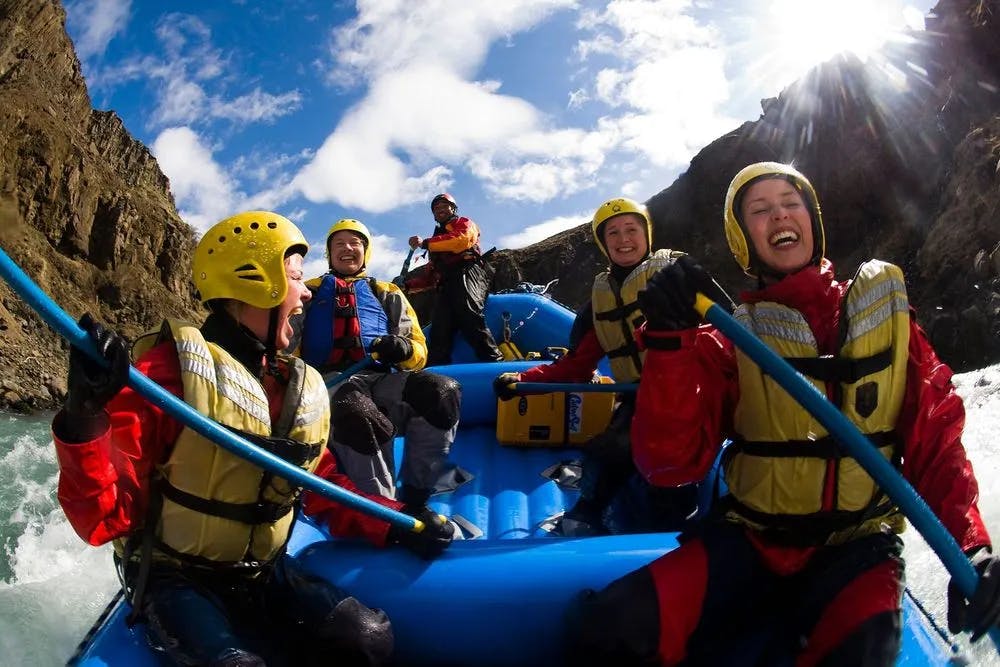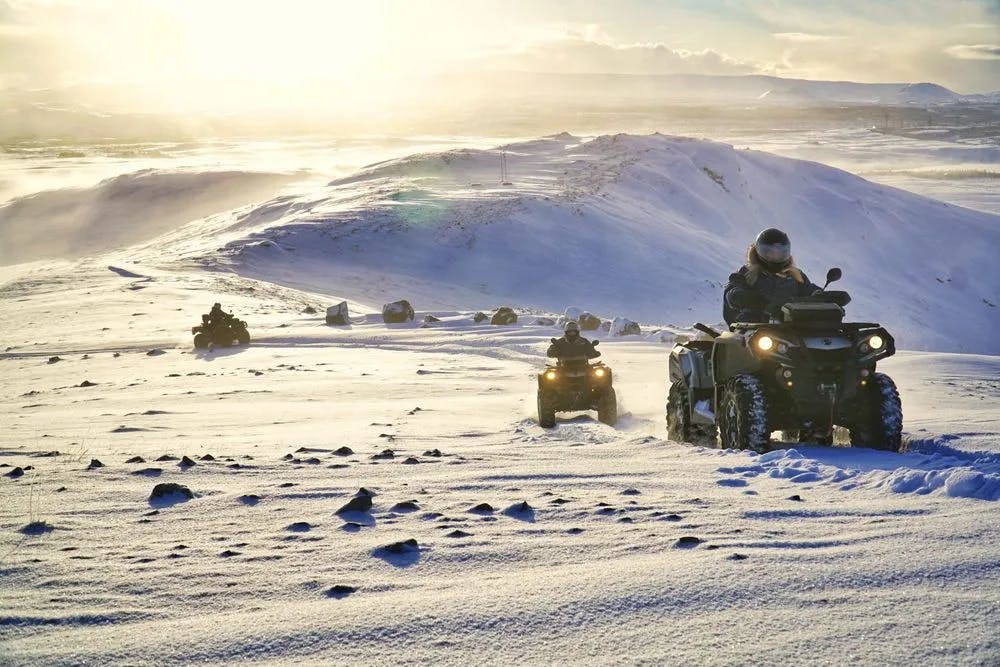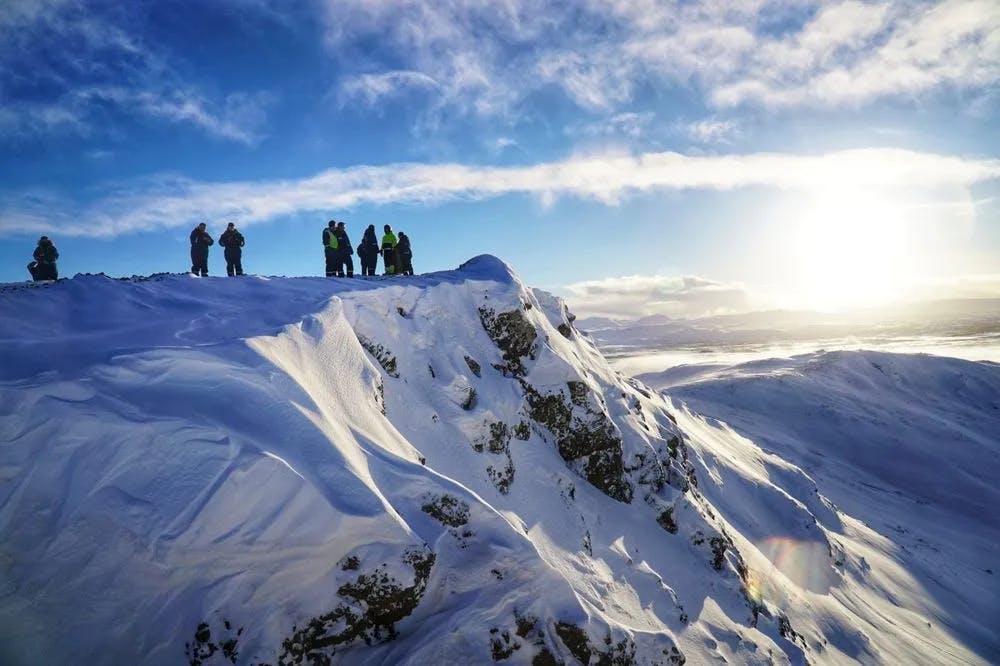 ATV & RAFTING TOUR
May 15th - Sep 15th
11-12 HRS
PART 1 – 1 HOUR REYKJAVIK PEAK TOUR
We pick you up from your Reykjavik hotel* and take the short journey to our quad biking base camp. There we'll make sure you get all the safety and driving instruction you need. No experience necessary – so all are welcome.
Your quad bike tour takes you on a route along the lovely Lake Hafravatn, and a variety of terrains to have fun on. Then it's onwards and upwards as you bike to the top of Hafrafell mountain – the high point of your journey. From there you should be able to see the Hengill mountain range, Iceland's third most active volcanic system, together with Hellisheiði, the geothermal power plant for the capital area. A spectacular view over Faxaflói bay and the whole capital region, Bláfjöll mountain range and Esja, Reykjavik's house mountain, is waiting for you. After your ATV tour with us, we will drop you off at the pick-up spot for your next part of the adventurous day.
PART 2 – RAFTING
Rafting down the Hvítá River is a magnificent way to enjoy the Icelandic nature in a different way. Cruise down the great glacier river running all the way from Langjökull glacier, Iceland's second biggest glacier, and take in the incomparable surroundings that the roaring river has created over the years, with Brúarhlöð canyon as one of the highlights. The canyon has grand rock formations and portholes and you can see how the water has sculptured the breccia walls. Hvítá river also feeds the grand waterfall, Gullfoss, which is one of the most visited attractions in Iceland. After the raft, you can relax in the sauna at Drumbó, enjoy a grilled lamb meal in our restaurant or a drink at the bar.
This tour is for everyone that enjoys a little adventure in an outstanding landscape.
Extra Rafting: Information
Remember to bring: Warm undergarments, preferably fleece or wool. Warm socks and a sweater and a change of clothes. Bathing suit & towel.
The pick-up options is from all bus stops in downtown area.
Please check www.busstop.is to see what bus stop is closest to your hotel.

All prices listed are per person. For single riders, the single-rider option must be booked. To book the shared option, a minimum of two participants is required.
Tracks are dependent on weather and trail conditions.
AVAILABILITY
May 15th - Sep 15th
DURATION
11-12 HRS
LEVEL
Easy
MINIMUM AGE
6 Years
MEETING POINT
PICKUP INCLUDED
PICK UP
Yes
WHATS INCLUDED
1 Full Hour on the ATV trails
Rafting trip down Hvítá river with - Arctic Rafting
Gear ATV: Helmet, gloves, overalls, ski mask
Gear River raftng: Wetsuit, life jacket, Neoprene shoes, Helmet and Paddle
Pick up & Return transfer from your local Reykjavik Hotel or bus Stop (please check if your hotel is listed to a bus stop)