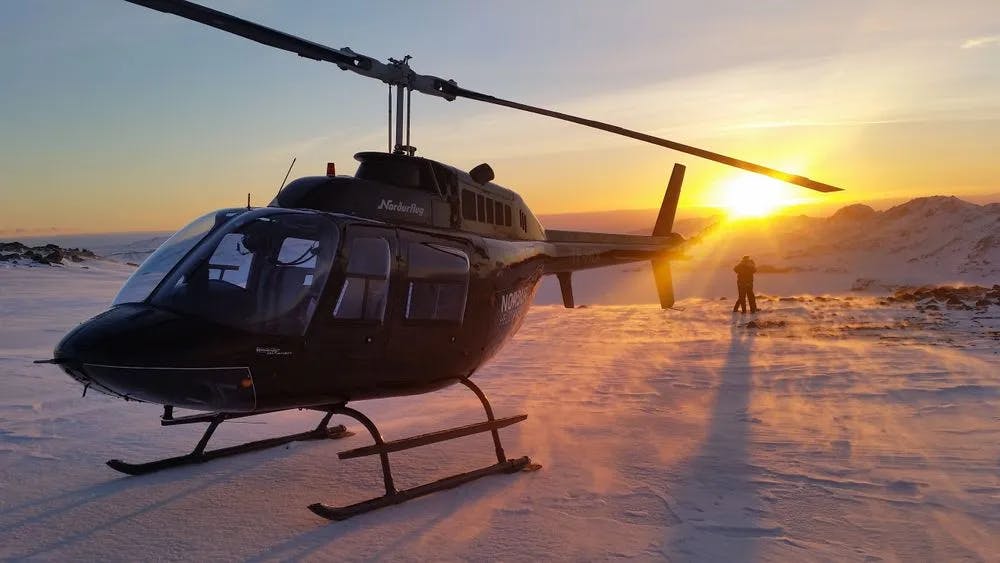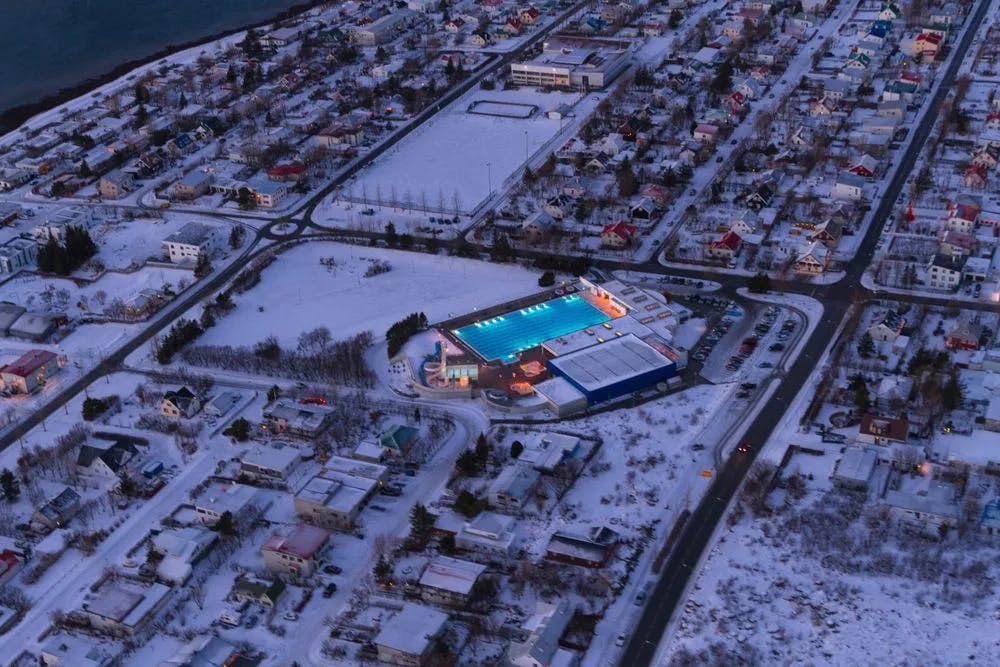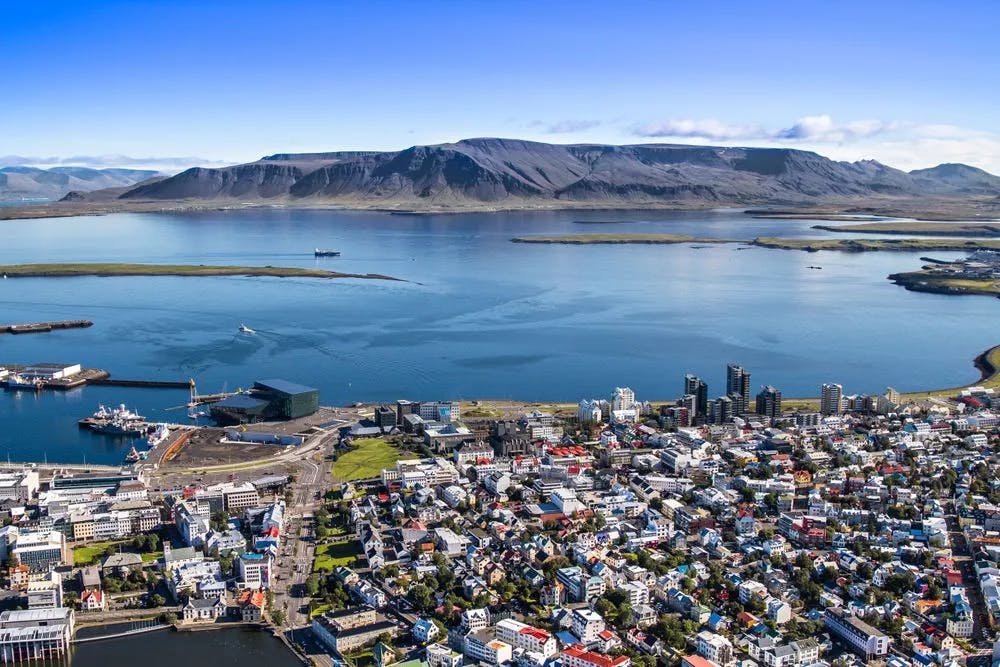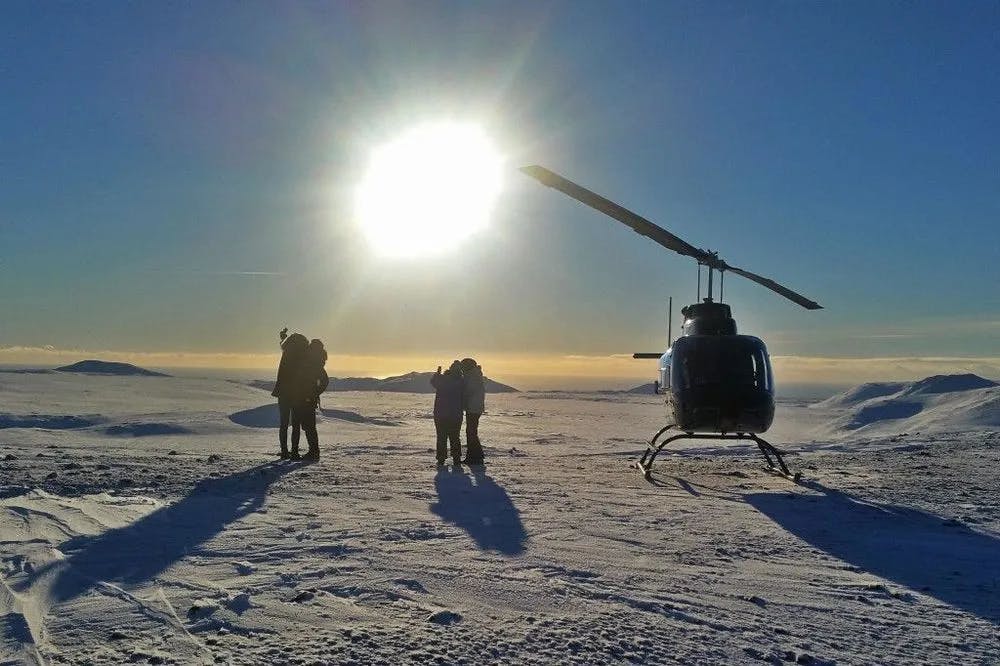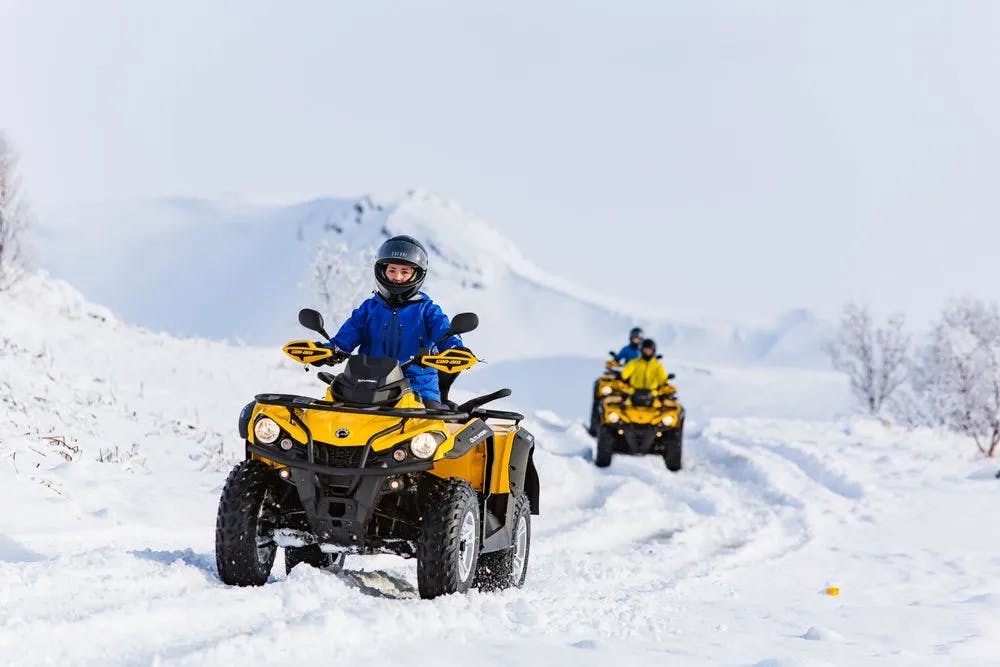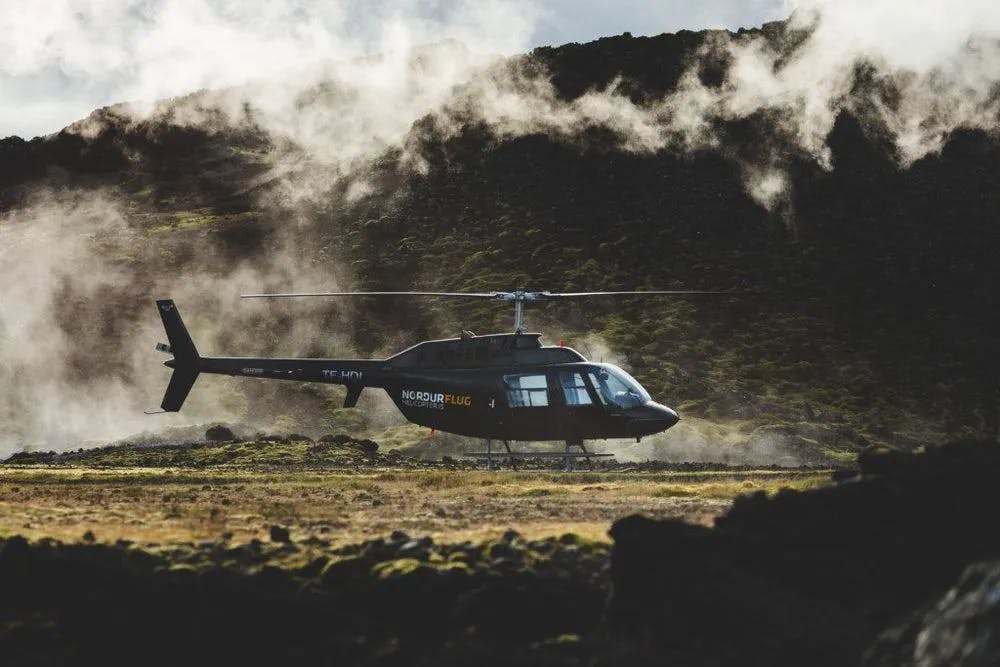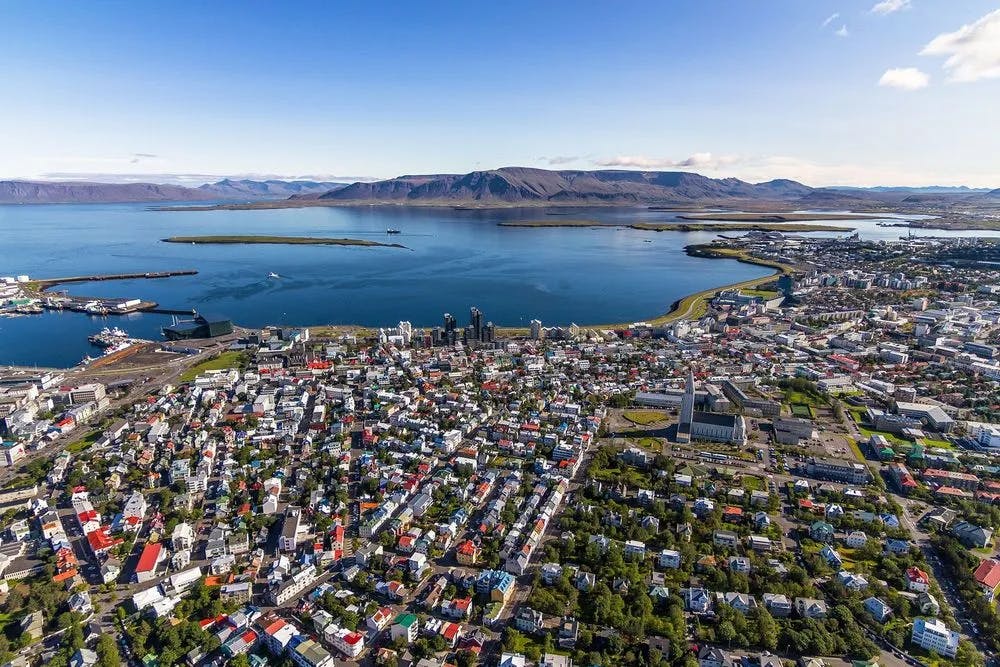 ATV & HELICOPTER TOUR PACKAGE
Combine two thrilling Icelandic tours without travelling far out of Iceland's capital, with this exciting combination an ATV excursion and a helicopter trip. This experience should not be overlooked by any looking to pack as much as they can into half a day in Reykjavik.
The tour begins when you are picked up from the predetermined meeting point on your voucher, either your hotel or the nearest bus stop, and are driven to the ATV base camp on the city's outskirts. Here, your friendly, experienced guides will dress you in protective gear, before showing you to your quad bike.
Only licensed drivers are permitted to take the controls, but the only prerequisite for passengers is to be six years old or older.
Once your group is all ready and comfortable, you'll set off on the rocky trails up to Lake Hafravatn, a serene but often overlooked feature. After shooting around its shores, you will begin a daring and exciting ascent up Reykjavik Peak
The views from its summit are spectacular in clear weather. You will stop once you reach it for an opportunity to take photographs of the colourful rooftops of Reykjavik, the sparkling waters of Faxaflói Bay, and the flat-topped Mount Esjan. If the weather is notably good, you'll also be able to marvel the volcanoes of the Reykjanes Peninsula and the length of the Snæfellsnes Peninsula, to its crowning glacier, Snæfellsjökull.
Although it will initially seem that these views cannot be matched, you'll soon see that they are in fact enhanced when seen from a helicopter. You'll quadbike back down the mountain to the base camp, where you'll give back your equipment and be escorted to Reykjaviks Domestic Airport.
Here, you'll meet your pilot, who will brief you on your flight route, before letting you board their chopper. These modern, well-maintained vehicles are incredibly safe to journey on, but no one will blame you for clutching your armrests as you lift into the sky, and Iceland's capital shrinks beneath you.
Your fear will no doubt dissipate into excitement as you soar through the skies above Reykjavik. The sites of the city are beautiful from street level, even more so from the peak of Hafrafell, but simply without comparison from a helicopter.
Your overall journey will take about an hour, but midway through, your pilot will make a mountaintop landing, and allow you twenty minutes to photograph the beautiful surrounding landscapes.
The adventure will finish when you land back at the airport, with enough time to fully enjoy the rest of your day.
Don't miss this thrilling combination of driving an ATV and flying in a helicopter. Check availability by choosing a date
The pick-up options is from all bus stops in downtown area.
Please check www.busstop.is to see what bus stop is closest to your hotel.

All prices listed are per person. For single riders, the single-rider option must be booked. To book the shared option, a minimum of two participants is required.
Kindly note that any passengers over 120 kg / 265 lbs / 19 stone are required to pay for 1.5 seats in the helicopter. This will ensure that everyone on the tour has a comfortable and safe ride!
PLEASE NOTE THAT THIS IS A COMBINATION ACTIVITY OPERATED BY 2 PARTNERS (SAFARI ATV TOUR & (NORÐURFLUG HELI TOUR) - the Helicopter company will send you a confirmation email with a departure time & further instructions.
DROP OFF AFTER THE HELI TOUR IS NOT INCLUDED - NORÐURFLUG DOES NOT OPERATE TRANSFER.  They can assist with booking a taxi back to the accommodation
AVAILABILITY
All Year
DURATION
5 HRS
LEVEL
Easy
MINIMUM AGE
6 Years
MEETING POINT
PICKUP INCLUDED
PICK UP
Yes
Helicopter adventure over Reykjavik with a mountain top landing
WHATS INCLUDED
1hr Full on the ATV trails
Helicopter ride with Norðurflug
Gear: Overalls, helmet, ski mask, gloves
Pick up by Safari Quads to the ATV tour
Drop of By Safari Quads to Heli tour