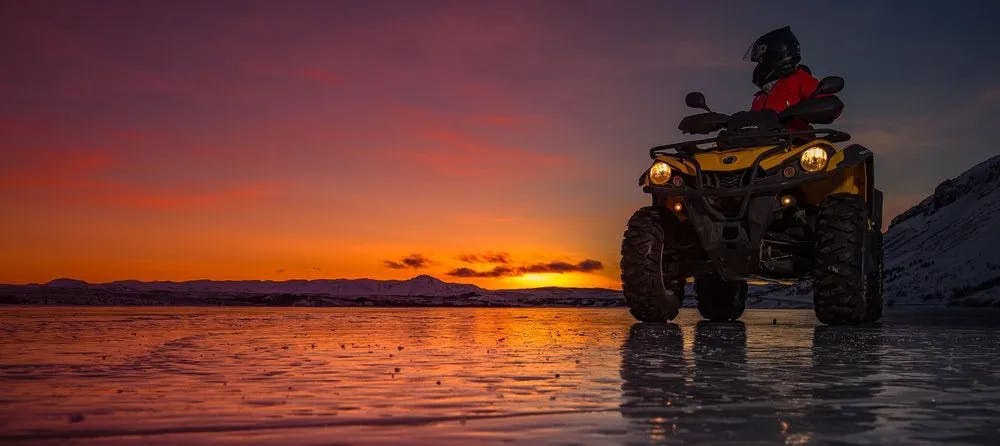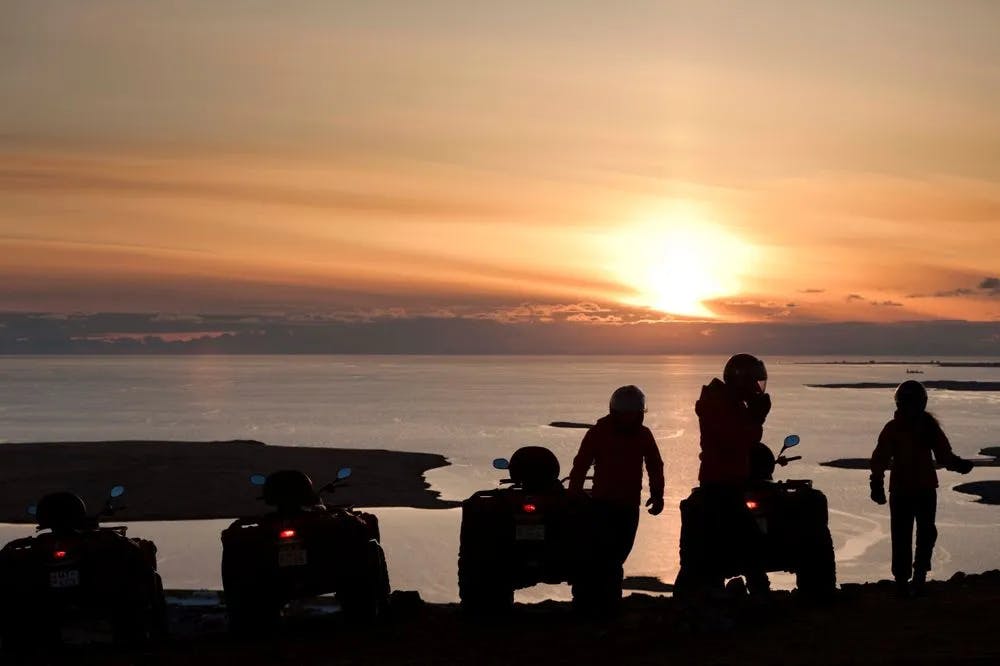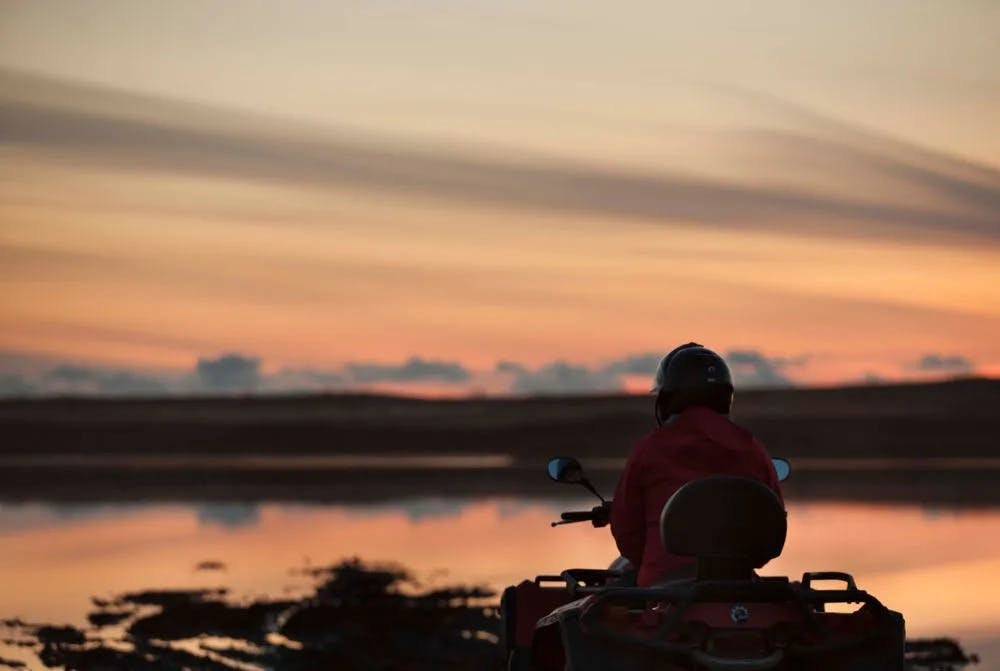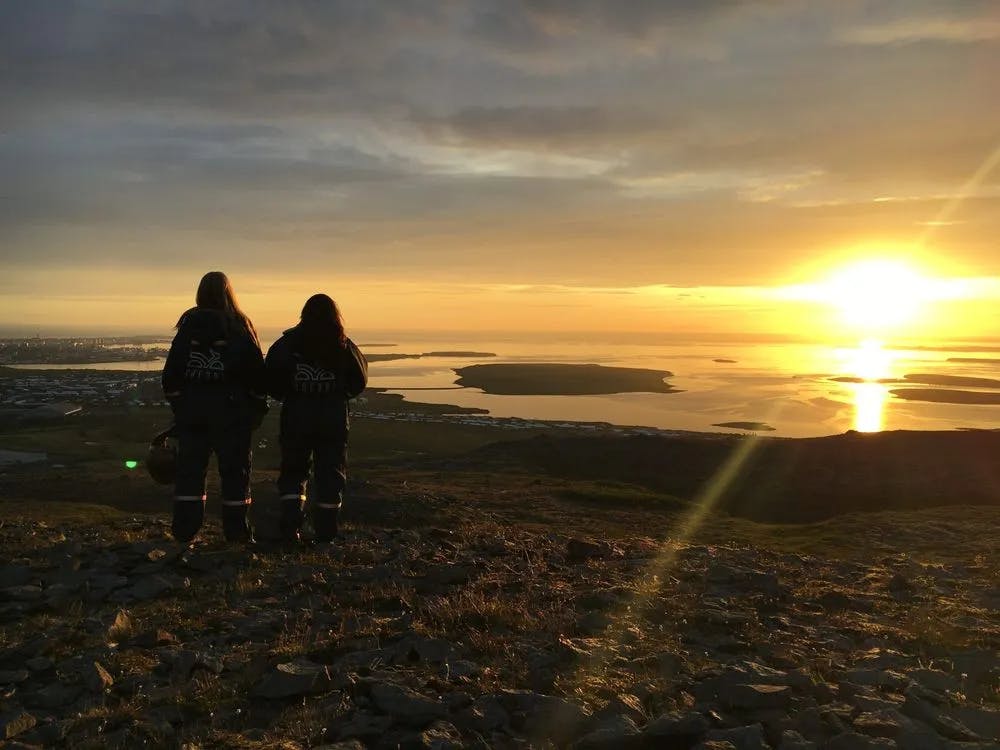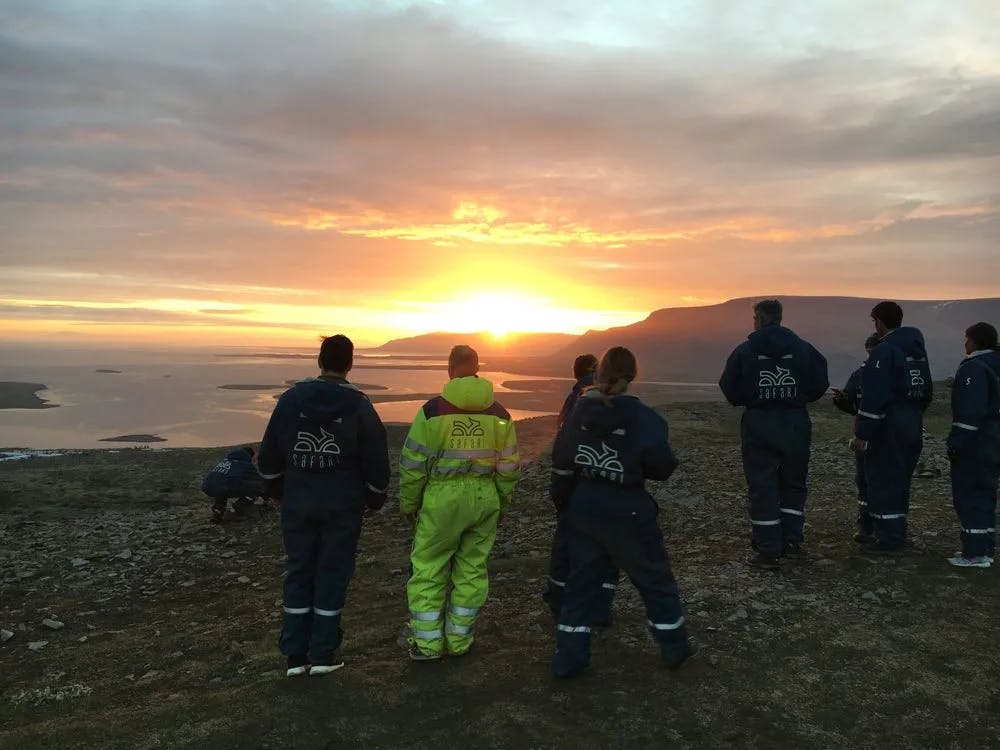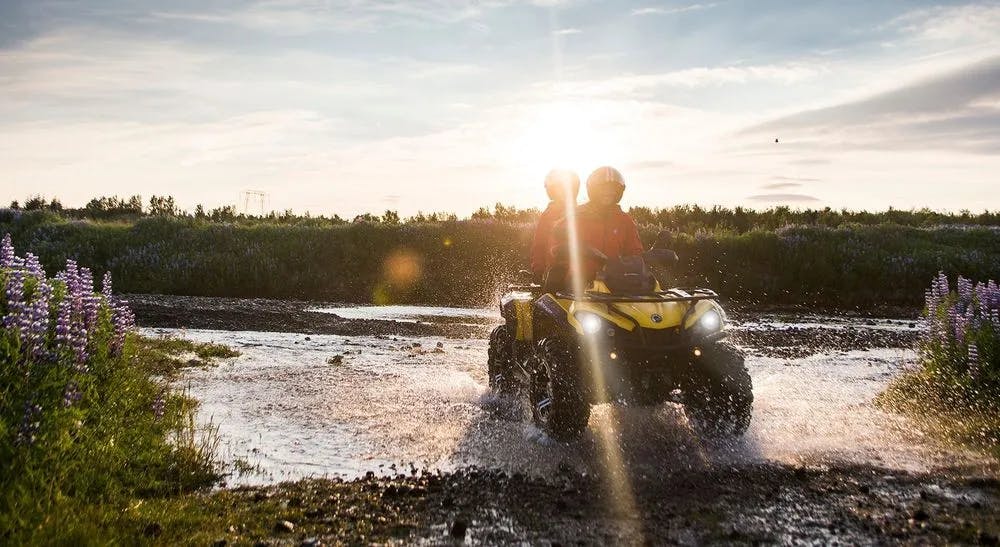 AS DUSK SLOWLY FALLS OVER REYKJAVIK, YOUR ADVENTURE IS SOON TO BEGIN
As you anxiously await your upcoming late-night expedition in the lobby of your hotel, your charming and occasionally humorous Safari Quads guide will arrive! He will pick you up and take you to our Safari Quads Base Camp located only 15 minutes from downtown. You'll say goodbye to the buzzing city of Reykjavík as you are engulfed in the wilderness and rugged landscape.
ESCAPE THE NORM, THIS TRIP CAN ONLY BE FOUND IN ICELAND
On arrival, your guide will give you a rundown on our safety rules and get you geared up! We welcome both newbies and enthusiasts on this tour. By this point, you'll be tingling with excitement and looking cool in your gear! You'll hit the trails at roughly 9:00 PM for two hours to watch the sun's mystical dance on the horizon from the seat of your ATV en route to the highest point of the trails to watch the main event.
From asphalt and gravel roads to mountain tracks, rocky paths to steep slopes, you'll get the thrill of quad biking on a range of terrains. All the while you will be surrounded by stunning scenery as the sun slowly sneaks towards the land. Your destinations for viewing the midnight sun are two magnificent mountains: Reykjavik Peakl and Úlfarsfell. Each peak offers unbelievable views across the capital area and the Reykjanes Peninsula. The ultimate place for viewing the midnight sun in action! Your guide will give you time to relax on the peaks to quite literally watch the sunset and rise all in the span of a handful of minutes.
Tracks are dependent on weather and trail conditions.
Please keep in mind that the visibility of the midnight sun can be affected by a cloud cover of which we have no control over.
Sometimes this makes for a more beautiful sunset, other times it can block its view. It all depends on Mother Nature's will!
Please note: we'll be adjusting the start times for each month of the midnight sun to best coordinate with current sunrise and sunset times.
The pick-up options is from all bus stops in downtown area.
Please check www.busstop.is to see what bus stop is closest to your hotel.
Limited availability!!! Offered only from the 15th of MAY – 15th of AUGUST!
AVAILABILITY
May 15th - Aug 15th
DURATION
3.5 HRS
LEVEL
Easy
MINIMUM AGE
6 Years
MEETING POINT
MEET ON LOCATION OR PICKUP
PICK UP
Yes
Sightseeing over Reykjavik with stunning views
WHATS INCLUDED
1.5-2H full hours out on the ATV trails during the Midnight Sun
Gear: Overalls, helmets, ski mask, gloves
Optional: Pickup & return transfer from all bus stops downtown. (Please check what bus stop is closest to your hotel) www.busstop.is