OUR STORY
the first ATV Quad tour company in Iceland
Safari Quads was established in 2003 making us the first ATV Quad & Buggy company in Iceland.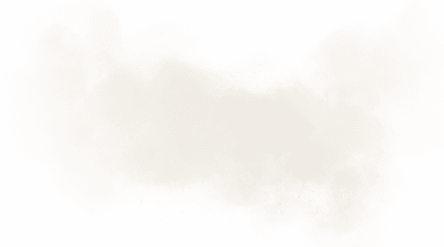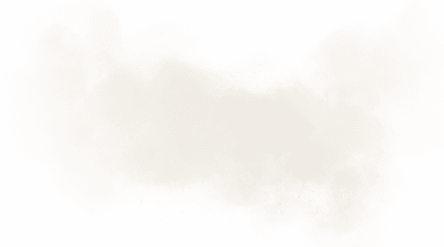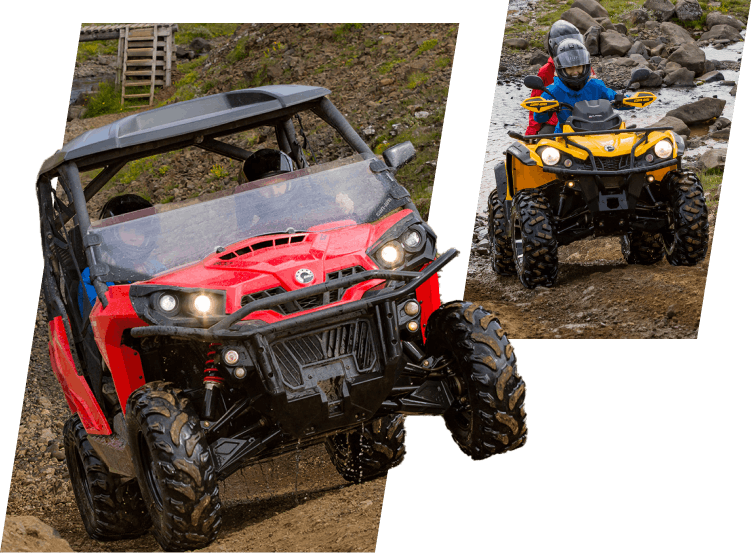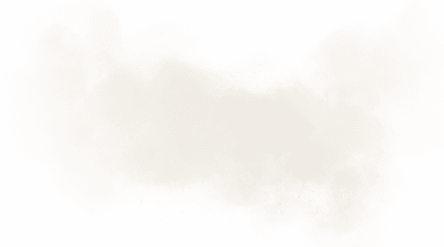 LED BY ADVENTURE
Our operation had quite a humble beginning; we set our first roots on a farm in the countryside of West Iceland.
Our tours were rugged back then – we like to think of them as 'vintage', but this was the birthplace of our passion and that is one thing that has not changed. We aim to provide our guests with an authentic experience with intimate exposure to the fascinating spectacle that is Iceland´s natural landscape.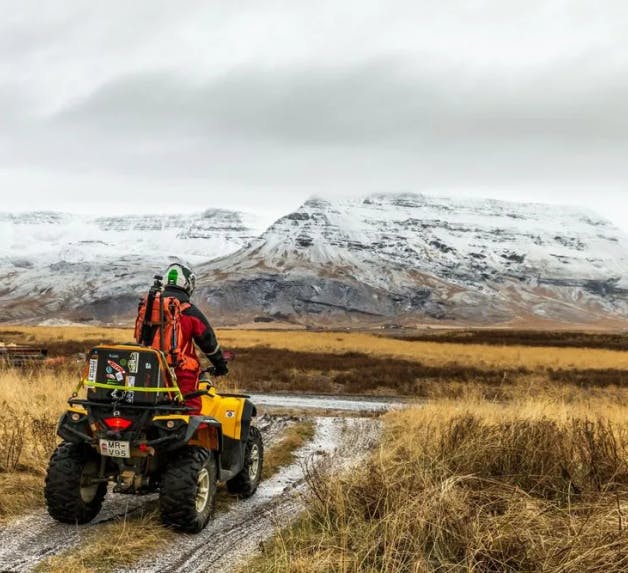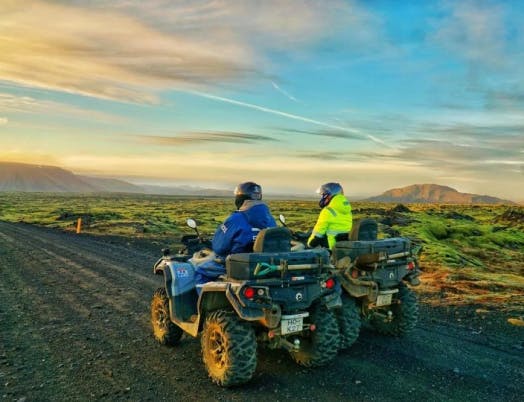 We left the farmland behind in 2008 and returned to civilization in Reykjavík to set up our latest and greatest basecamp. We are now located under 15 minutes away from the heart of the city making our tours easily accessible to adventurous travellers. Reykjavík´s backyard has proven to be an alluring natural playground for our ATVs and buggies with pristine mountains and stunning lakes.
OUR PROMISE TO YOU Safety & Comfort
In the very likely event that you´ve never rode an ATV or buggy before, we always have you covered. Our guides are highly professional, somewhat good-looking, well trained and occasionally funny. Our ATVs and buggies on the other hand are certainly good-looking, relatively new, well maintained, double seaters, fully automatic making them easy to handle. All of our guests receive extensive operational and safety instruction before each tour. Safety and quality are our top priorities!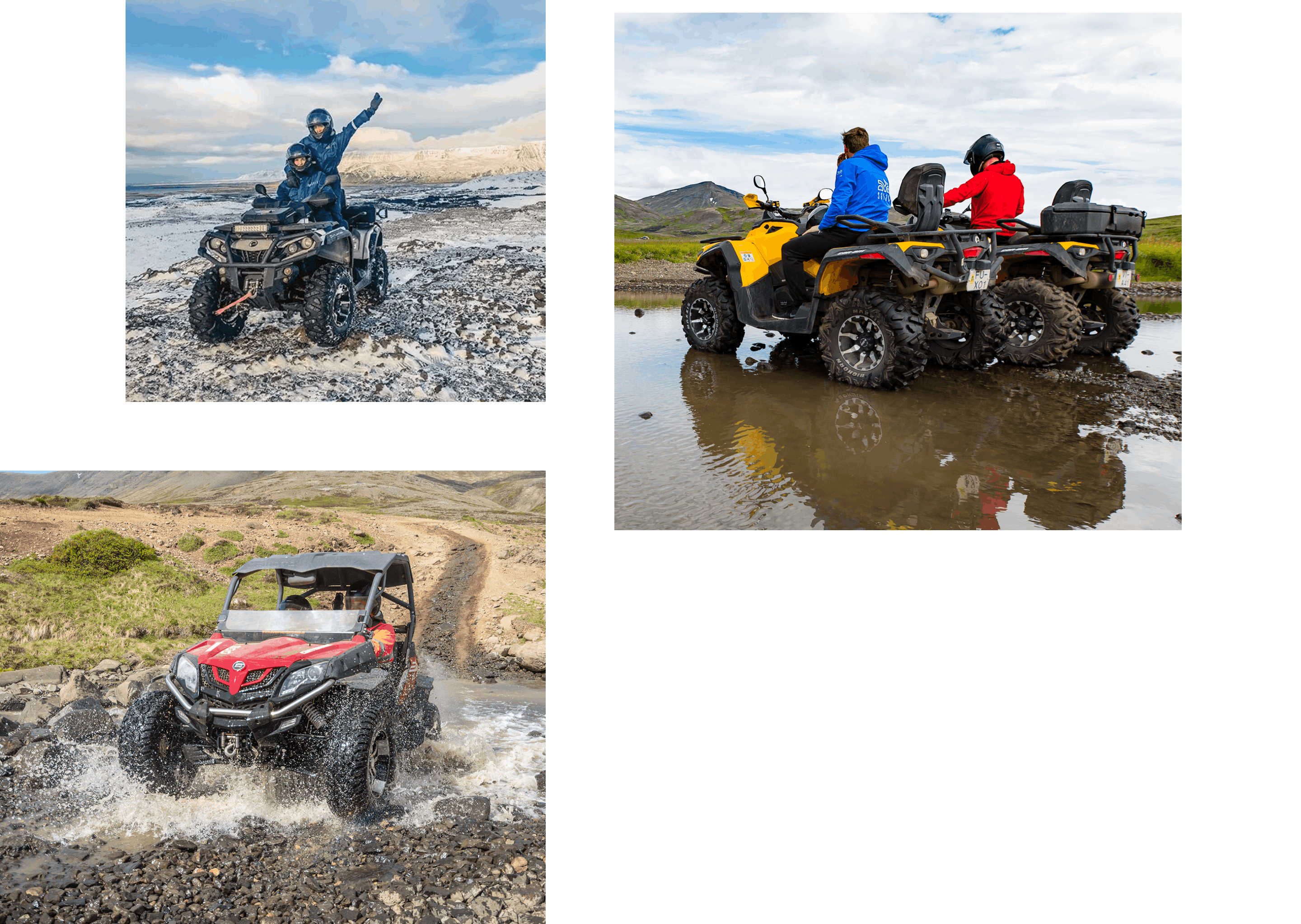 of all that the most important thing is to prepare yourself
Lastly, we´d like to point out that our tours are 'adventure' tours and want to make sure that each guest understands the risk of a motorized activity. Everyone is required to sign a release form before departure stating that the driver or passenger is responsible for damages or personal injury he or she may cause during the tour and cannot hold Safari Quads responsible. We will provide you with the tools to have an amazing and safe experience with us. It is up to you to act in a responsible manner.
HOW TO LOCATE OUR BASE CAMP - meeting point
We are located in Lambhagavegur 19, 113 Reykjavik. just 15 minutes outside of Reykjavik Centre.
Best way to get to our base camp is to type in Safari Quads – Lambhagavegur in google maps. It will take you directly to us.
If you have a tour booked with us and you are meeting us on location. You will need to be atleast 10 minutes prior to departure time.
If you do not have a car you can always choose add pickup in checkout on making a booking on our ATV & Buggy tours. We pick up from downtown Reykjavik.
if you have any trouble finding us