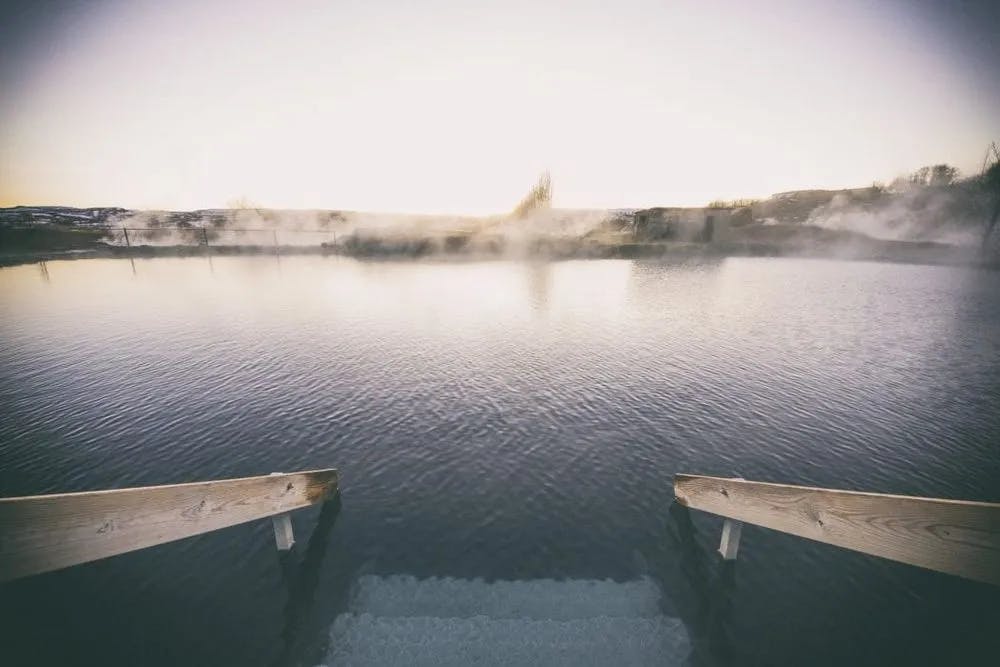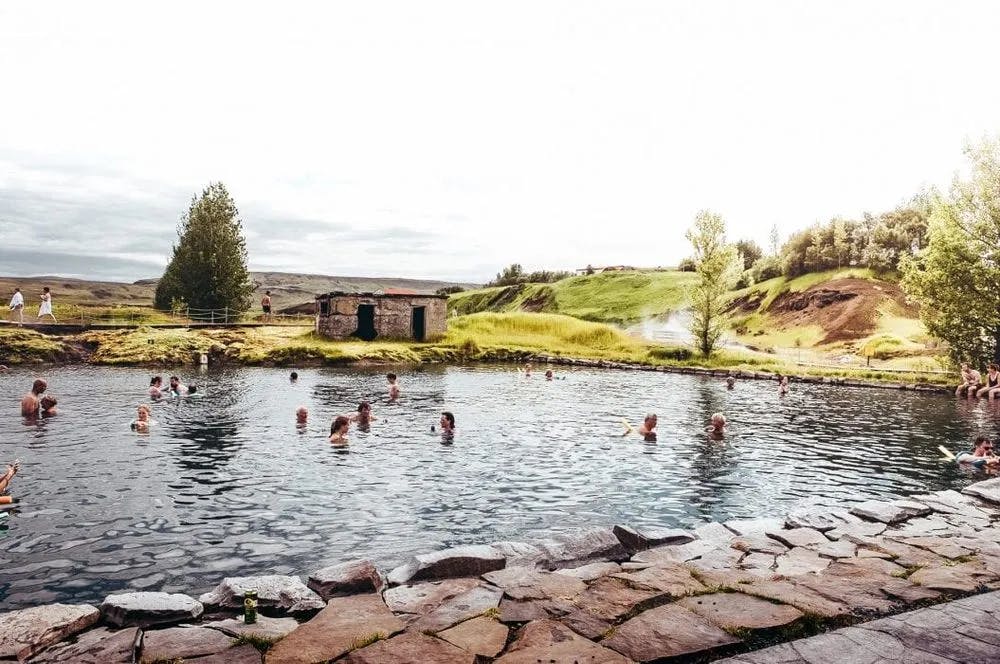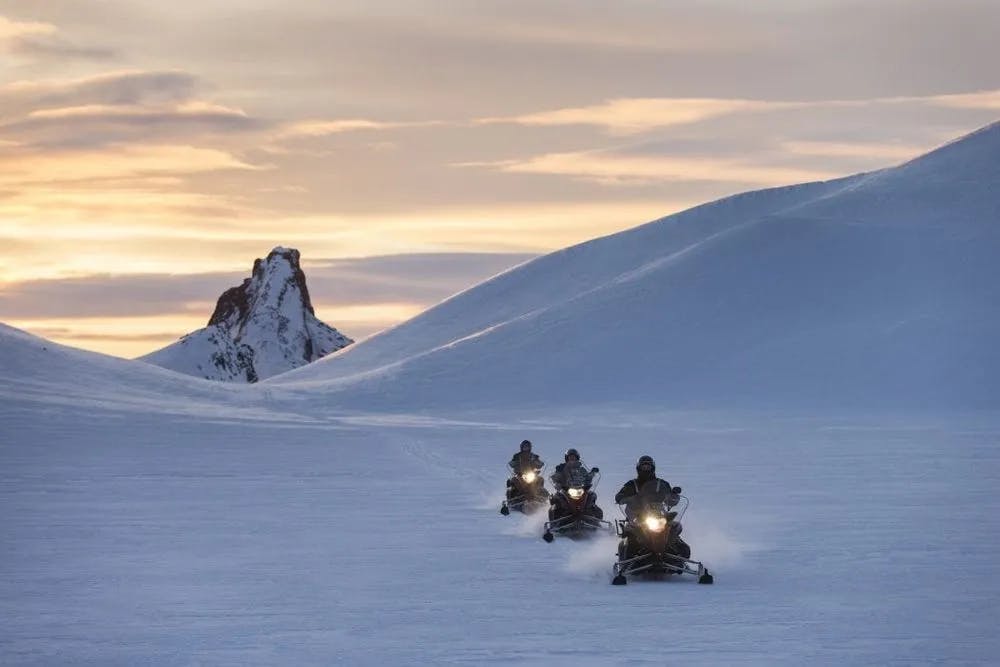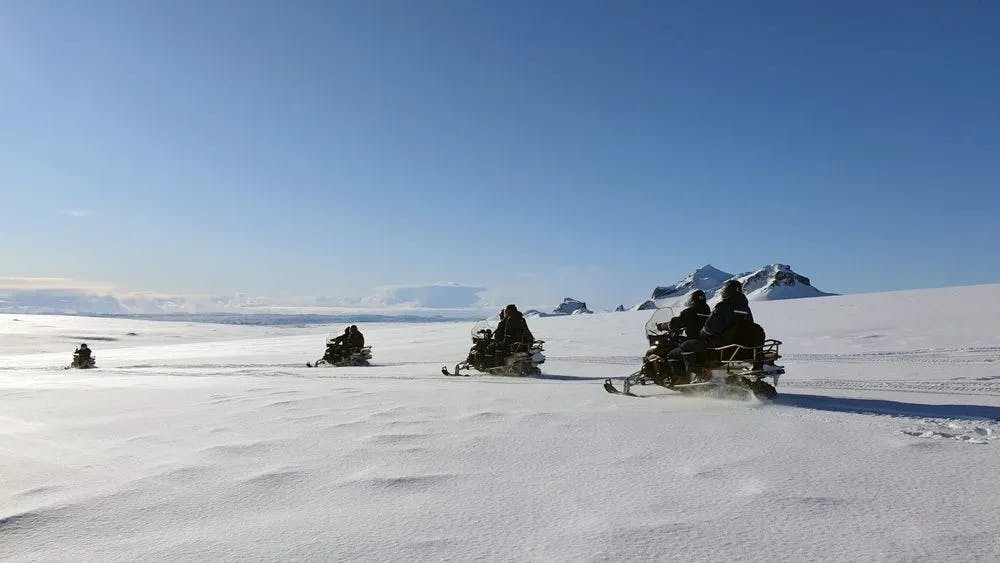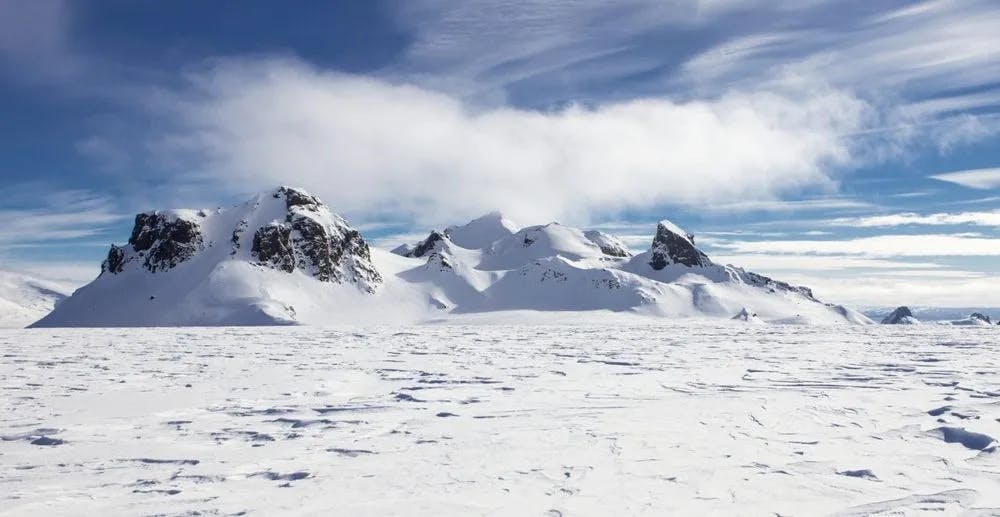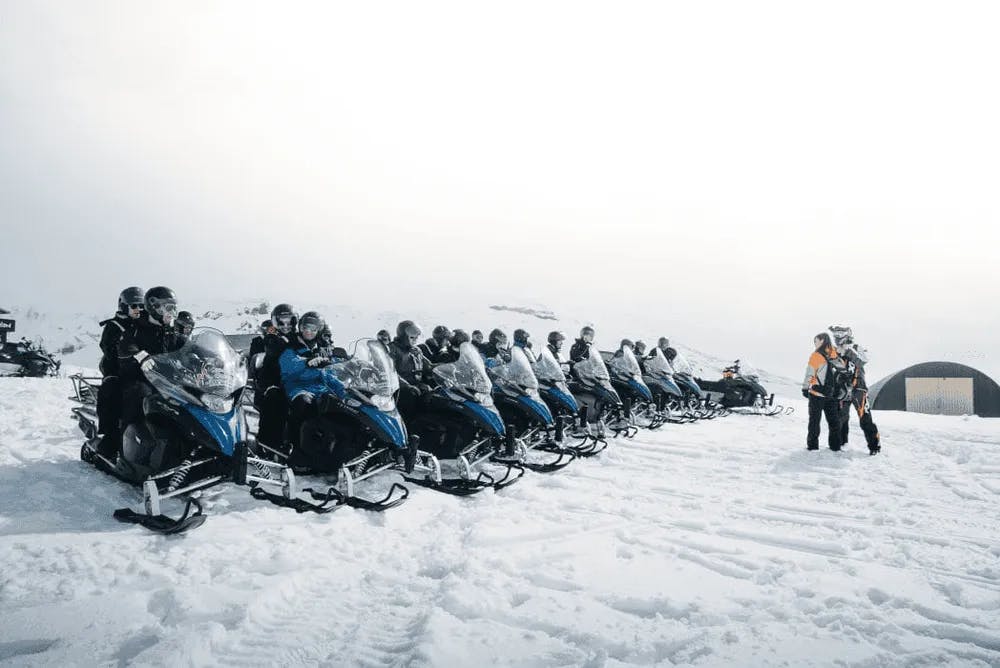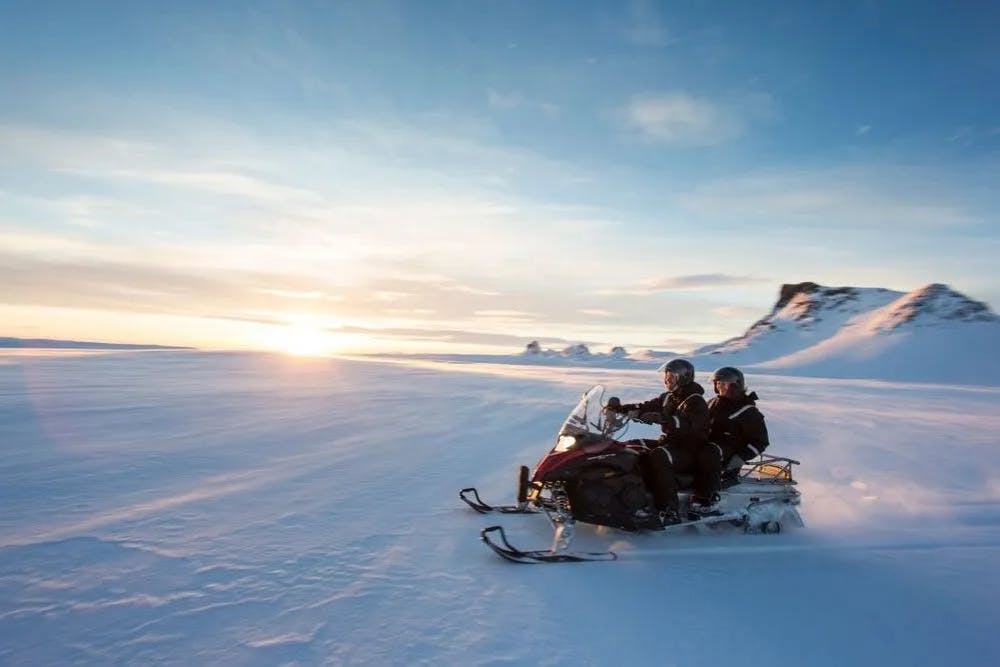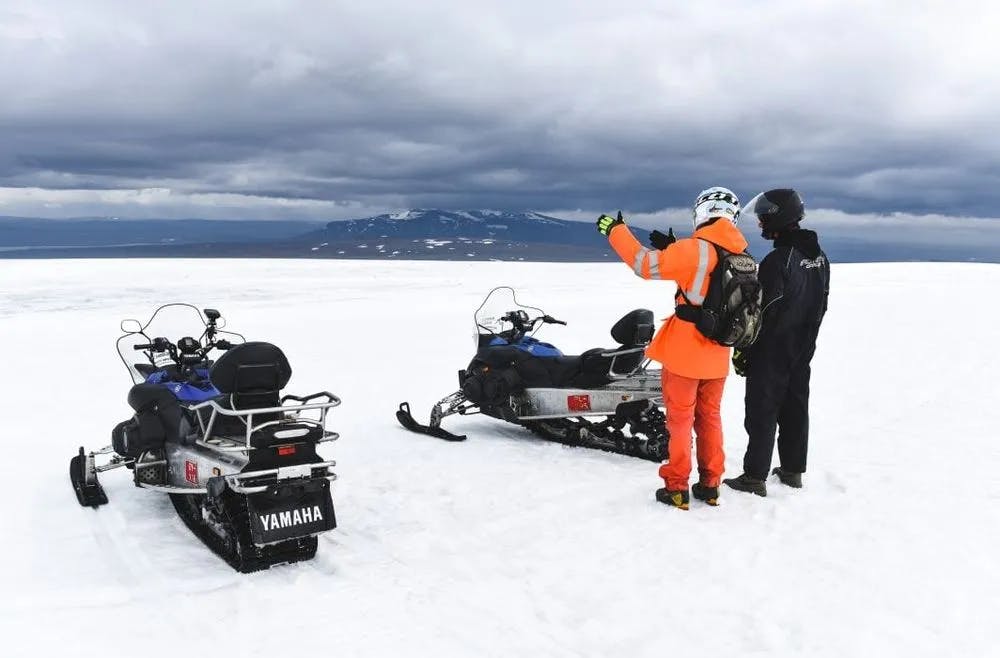 GLACIER SNOWMOBILE & SECRET LAGOON TOUR
TOUR DESCRIPTION
SNOWMOBILING & HOT SPRING SECRET LAGOON
AN ICELANDIC SNOWMOBILING ADVENTURE (WITH A SECRET TWIST!). RIDE ACROSS OUR OTHERWORLDLY LANDSCAPE OF GLACIER SNOW AND ICE THEN FOLLOW IT UP IN THE WARM WATERS OF A 'SECRET' NATURAL OUTDOOR LAGOON IMMERSED IN NATURE. SOME SECRETS JUST CAN'T BE KEPT!
SNOWMOBILING IN ICELAND – NO EXPERIENCE NECESSARY
This tour provides some of the best features of Icelandic nature. We think of it as "hot and cool" providing you with a slice of adventure and time to soothe away life's worries…
You'll get to experience an exhilarating snowmobile tour on Langjökull glacier followed by a luxurious bath in an outdoor secret lagoon set amidst Icelandic nature. After a 2 hour scenic drive via epic super jeep, you will arrive at the snowmobile base camp, we dress you up in warm stylish overalls, hats, and gloves then take off on this unique snowmobile glacier exploration. The view from Langjökull glacier is breathtaking and on a clear day, a major part of the Icelandic highlands and glaciers are visible. You don't need any experience to get the thrill of snowmobiling – just a valid driving license. These two-seater sleds allow you to pair up with a partner (if you'd like) as you taste the special excitement of driving across glacial snow. We provide you with all the protective gear you need for a safe and comfortable snowmobiling ride! Sit back, relax and take in the stunning snowy world around you on this guided Super Jeep tour.
SHHH! IT'S TIME FOR THE SECRET LAGOON
We then switch gears and take you to a natural paradise where you can really relax. At The Secret, Lagoon enjoy the warm, gentle, restorative waters. Bliss. This is the perfect way to get to know Iceland's "hot and cool" secrets and live a little. Iceland's incredible landscape is full of secret surprises. None more so than its natural hot pools, where you can relax in a wild landscape, whatever the weather. And after snowmobiling on a glacier, you'll deserve it! What better place to lie back and process the incredible snowmobile adventure you just had?
Please note: this tour is not directly operated by Safari Quads. While we are confident in our partner company to operate this tour to the highest degree of quality, we welcome you to send us an email to safari@safari.is should your experience be anything less than amazing.
BRING THIS WITH YOU
Waterproof outer layer

Very warm socks and undergarments

Sturdy shoes

Headwear & gloves

Swimsuit & towel
AVAILABILITY
All Year
LEVEL
Easy
MINIMUM AGE
6 Years
PICK UP
Yes
DEPARTS FROM
Reykjavik
WHATS INCLUDED
1 full hour out on the ATV trails
Pick up from Reykjavik
Access to the secret Lagoon & Towel
Supertruck experience
PICK UP AT YOUR HOTEL WILL OCCUR BETWEEN 8:30 & 9:00.
Please ensure you have provided us with accurate hotel information!